Choctaw Home Values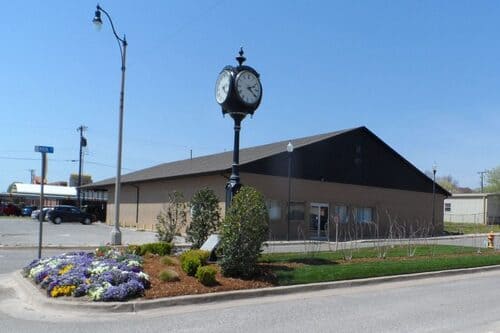 Choctaw Home Values are constantly changing. For an accurate assessment of your home's value, call 405-839-7070.
Choctaw is a city in Oklahoma County, Oklahoma. It is the oldest chartered town in Oklahoma Territory. The city is located approximately 10 miles (16.1 km) east of Oklahoma City and is part of the Oklahoma City metropolitan area.
If you are looking for the best of both worlds with economic vitality and a high quality of life, Choctaw, Oklahoma is the place to be.
Choctaw Schools
---
Choctaw Housing Statistics – Updated July 2022
$250,000 and Below 536 157 – 70.7% 48 – 50.0% 440 109 – 75.2%
$250,001 to $500,000 8,036 4,110 – 48.9% 438 – 66.0% 6,749 3,672 – 45.6%
$500,001 to $750,000 15,276 11,004 – 28.0% 5,770 – 44.0% 4,971 5,234 + 5.3%
$750,001 to $1,000,000 8,111 8,924 + 10.0% 7,050 + 6.2% 1,470 1,874 + 27.5%
$1,000,001 to $1,250,000 2,939 3,546 + 20.7% 2,872 + 15.5% 452 674 + 49.1%
$1,250,001 to $2,000,000 4,183 4,545 + 8.7% 3,841 + 5.3% 536 704 + 31.3%
$2,000,001 to $5,000,000 1,957 2,307 + 17.9% 2,006 + 14.0% 197 301 + 52.8%
$5,000,001 and Above 207 290 + 40.1% 285 + 39.7% 3 5 + 66.7%
All Price Ranges 41,245 34,883 – 15.4% 22,310 – 15.6% 14,818 12,573 – 15.2%
---
Choctaw Housing Statistics – Updated Jun 2022
$250,000 and Below 536 157 – 70.7% 48 – 50.0% 440 109 – 75.2%
$250,001 to $500,000 8,036 4,110 – 48.9% 438 – 66.0% 6,749 3,672 – 45.6%
$500,001 to $750,000 15,276 11,004 – 28.0% 5,770 – 44.0% 4,971 5,234 + 5.3%
$750,001 to $1,000,000 8,111 8,924 + 10.0% 7,050 + 6.2% 1,470 1,874 + 27.5%
$1,000,001 to $1,250,000 2,939 3,546 + 20.7% 2,872 + 15.5% 452 674 + 49.1%
$1,250,001 to $2,000,000 4,183 4,545 + 8.7% 3,841 + 5.3% 536 704 + 31.3%
$2,000,001 to $5,000,000 1,957 2,307 + 17.9% 2,006 + 14.0% 197 301 + 52.8%
$5,000,001 and Above 207 290 + 40.1% 285 + 39.7% 3 5 + 66.7%
All Price Ranges 41,245 34,883 – 15.4% 22,310 – 15.6% 14,818 12,573 – 15.2%
---
Choctaw Housing Statistics – Updated July 2022
$250,000 and Below 536 157 – 70.7% 48 – 50.0% 440 109 – 75.2%
$250,001 to $500,000 8,036 4,110 – 48.9% 438 – 66.0% 6,749 3,672 – 45.6%
$500,001 to $750,000 15,276 11,004 – 28.0% 5,770 – 44.0% 4,971 5,234 + 5.3%
$750,001 to $1,000,000 8,111 8,924 + 10.0% 7,050 + 6.2% 1,470 1,874 + 27.5%
$1,000,001 to $1,250,000 2,939 3,546 + 20.7% 2,872 + 15.5% 452 674 + 49.1%
$1,250,001 to $2,000,000 4,183 4,545 + 8.7% 3,841 + 5.3% 536 704 + 31.3%
$2,000,001 to $5,000,000 1,957 2,307 + 17.9% 2,006 + 14.0% 197 301 + 52.8%
$5,000,001 and Above 207 290 + 40.1% 285 + 39.7% 3 5 + 66.7%
All Price Ranges 41,245 34,883 – 15.4% 22,310 – 15.6% 14,818 12,573 – 15.2%
---
Choctaw Housing Statistics – Updated Jun 2022
$250,000 and Below 536 157 – 70.7% 48 – 50.0% 440 109 – 75.2%
$250,001 to $500,000 8,036 4,110 – 48.9% 438 – 66.0% 6,749 3,672 – 45.6%
$500,001 to $750,000 15,276 11,004 – 28.0% 5,770 – 44.0% 4,971 5,234 + 5.3%
$750,001 to $1,000,000 8,111 8,924 + 10.0% 7,050 + 6.2% 1,470 1,874 + 27.5%
$1,000,001 to $1,250,000 2,939 3,546 + 20.7% 2,872 + 15.5% 452 674 + 49.1%
$1,250,001 to $2,000,000 4,183 4,545 + 8.7% 3,841 + 5.3% 536 704 + 31.3%
$2,000,001 to $5,000,000 1,957 2,307 + 17.9% 2,006 + 14.0% 197 301 + 52.8%
$5,000,001 and Above 207 290 + 40.1% 285 + 39.7% 3 5 + 66.7%
All Price Ranges 41,245 34,883 – 15.4% 22,310 – 15.6% 14,818 12,573 – 15.2%