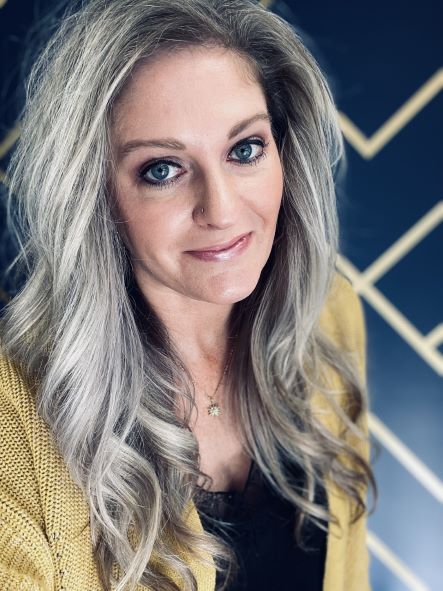 Stephanie Laswell
ABOUT Stephanie Laswell
I experienced divorce in 2016 & again in 2021. It was a rollercoaster of emotions & I couldn't think straight. I was supposed to be making sound logical decisions that had a huge impact on myself & kids. I was completely overwhelmed & scared, as my life was being turned upside down. I had no one to educate me on my options & guide me through the process of divorce. 
Because of my own experience, I never want anyone to feel alone in their divorce like I did. I have taken professional courses beyond my state licensing requirements so I can holistically walk alongside the divorcee. I am a neutral thinking partner for the divorcee as a certified divorce coach, legacy coach & of course licensed Realtor®-RCS-D™.
What is a Realtor®-RCS-D™?
A Realtor® that has the designation as a Real Estate Collaboration Specialist – Divorce™. This means it is my job to help divorcing homeowners …  – preserve homeownership eligibility. – gather & provide information so that an informed decision can be made before mediation is final. Because once that document is signed, it is final, unless you want to go back to court. – prepare the house for sale. Listing it with special care & respectful consideration for sensitivity to the whole family. Protecting all parties involved is my number one priority. – purchase their new home for a fresh start.
I work with my clients to gather discovery so that they have an eyes wide open look at the potential outcomes of their divorce decisions. This way they can save money in lawyer fees & avoid potential costly problems down the road. I am a Divorce Connoisseur; the link to all the professional parties on the divorce team – lawyer/mediator, mortgage lender, title company, home insurance agent, appraiser & connector to other divorce resources. My clients are able to walk into mediation, educated & empowered to make the best decisions for themselves & family. When the divorce is all said & done, we work together to establish their new life goals.
When I am not working with my clients, I host a podcast, Ashes Into Beauty, produced by Possibilities Inc, Breaking Ice, Building Bridges platform. I volunteer as a Divorce Coach at REAL Single Moms, a local non-profit. Advocating to bring awareness about the divorced life, collaborating with my community to know how to best support the divorcee & speaking about divorce to bring hope are all passions of mine.
I am a proud mom of five children, one with autism. I enjoy establishing traditions with family & friends. My family of origin moved to OK in 1982 & we haven't left! I enjoy meaningful conversation while connecting with others over yummy local food & drinks. I love exploring our great state & supporting local businesses.
I thrive on living a holistic, nutritarian lifestyle. You can find me in the gym pumping iron, punching a boxing bag or dancing the night away on Saturday nights! I am a huge advocate for healing through counseling & personal growth with a life coach or mentor. This life is not meant to be lived figuring it out alone. Please reach out any time if you feel alone.
The Spirit has anointed me to proclaim good news. He has sent me to heal the brokenhearted, to proclaim freedom & be a light in the darkness. To proclaim favor. To comfort all who mourn with bouquets of flowers. Speaking with joy instead of mourning, and serving with a heart of gratitude instead of a spirit of despair. We will break generational cycles; rebuilding healthy legacies for generations. Isaiah 61:1-4 Thanks for checking out my Salt profile! Here to serve ~ Stephanie Marie The Divorced Life www.thedivorcedlife.com